Beavers in St Leonard's Churchyard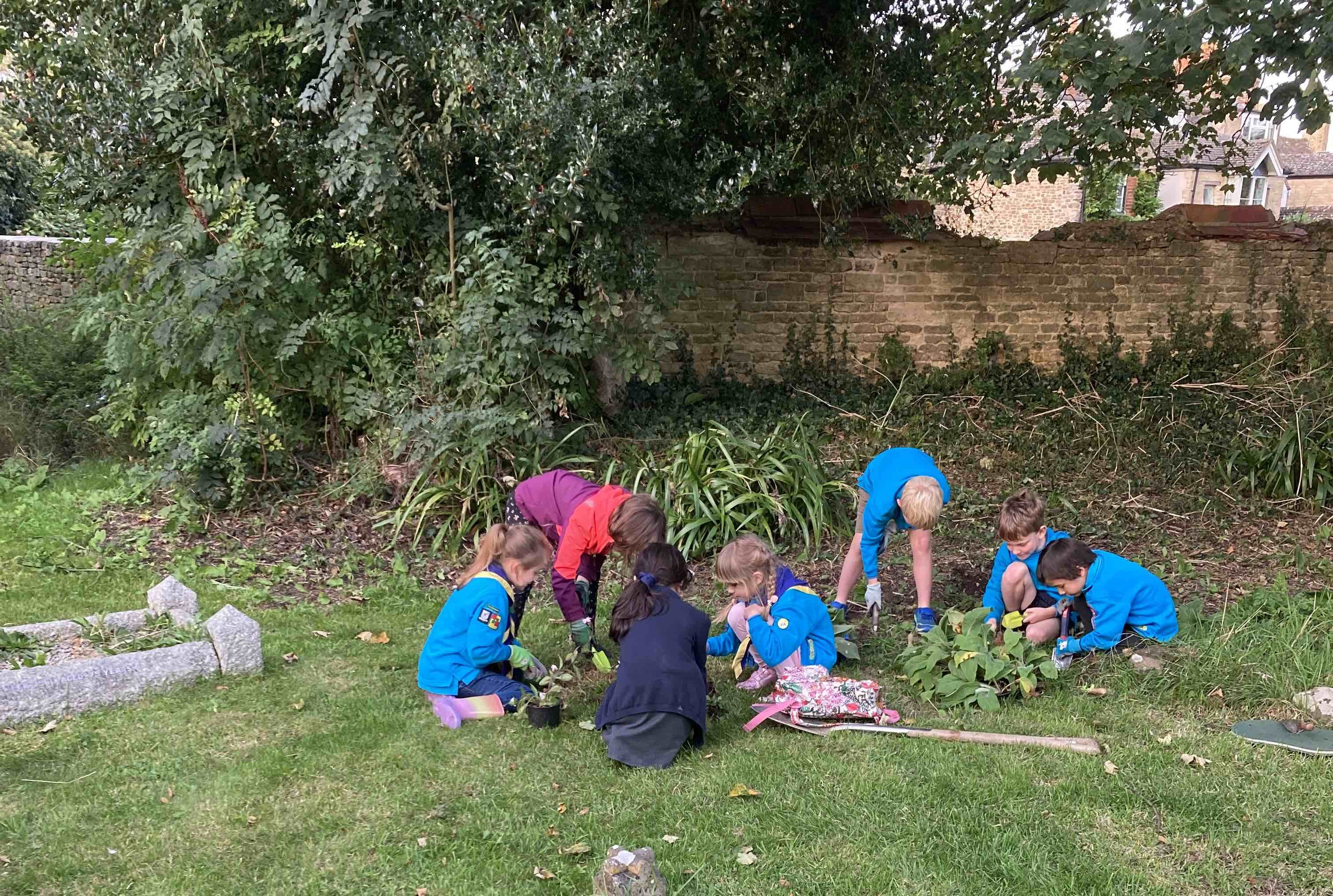 Beavering with the Beavers
Beavers have been in the news, with the media reporting releases of these aquatic tree surgeons and dam builders into rivers and ponds. But this is not all the news there is to print about beavers, because here in Eynsham an exciting new chapter has begun with a younger generation taking active steps to re-nature their own village.
Chris Baker, who has been mightily manual with the meadow-making project, released Beavers into St. Leonard's Churchyard to give new homes to the meadow plants that had been germinated from seed gathered from Long Mead's rare wildflower meadow and nurtured over the long hot summer days by NRN's Wildflower Propagation Group and Long Mead's Care Farming Group.
Armed with excavation and flood equipment, and swimming with enthusiasm, the Beavers set about their work with a will and before you could say Castor fiber the job was done, giving renewed meaning to the verb ' to beaver'.
Daisy Doyle delivered a delicately detailed description of her day:
On Monday at Beavers we went into the churchyard and did some planting to make a meadow in the graveyard. We dug some holes and put water in them and re-filled the watering cans. Then we planted some foxglove plants. Other people did other plants too. We planted 15 in total in our group and another group planted some too. We did this to make it really pretty, where the graves are so old. It was tiring but fun.
I feel really happy because I like nature and helping the community too.
And Teddy Cooke reflected on some of the really relevant reasons why:
For Beavers last week we were planting some flowers. We planted the flowers for Eynsham's Nature Recovery Network because it helps Nature. The bees get pollen so they can make honey. Bees take pollen from flowers and some flowers can turn into apples and apple trees. So we can eat the apples.

Wild flowers and bees and trees depend on each other and we need them to survive.
Hear hear!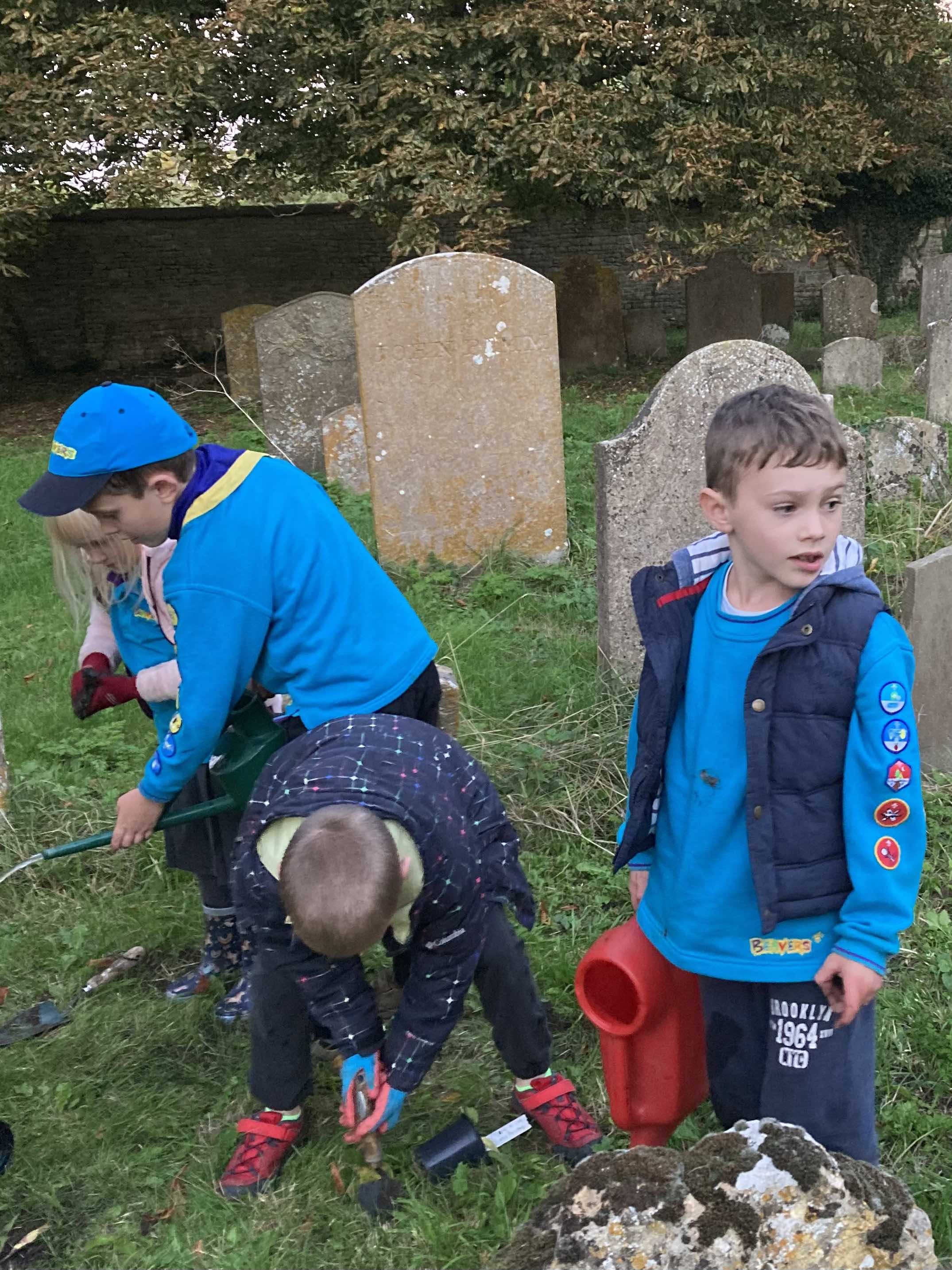 Beavers Preparing to Plant, St Leonard's Churchyard.
Photo, Chris Baker.