5 Jul 2020 Raising the profile of the fast disappearing fragments of meadow

4 July is National Meadows Day. This is when organisations such as the Floodplain Meadows Partnership, BBOWT, Plantlife, Magnificent Meadows, and others, including our local Thames Valley Wildflower Meadow Restoration Project (TVWMRP, set up by Long Mead in 2018) try to raise the profile of the fast disappearing fragments of meadow that are left in our country.
See also Mini Meadows, Back Garden Meadows
At Long Mead, Catriona and Kevan have managed 28 acres of species-rich floodplain hay meadow for the last two decades. Only four square miles of this type of wildflower meadow remain in the UK (imagine an area the size of Heathrow Airport, broken up into fragments and scattered across the country). It is called meadow foxtail-great burnet meadow and it happens that a large proportion of this rare habitat lies along the Thames above Oxford in extraordinary meadows such as Pixie Mead, Oxey Mead, Yarnton Mead and Long Mead.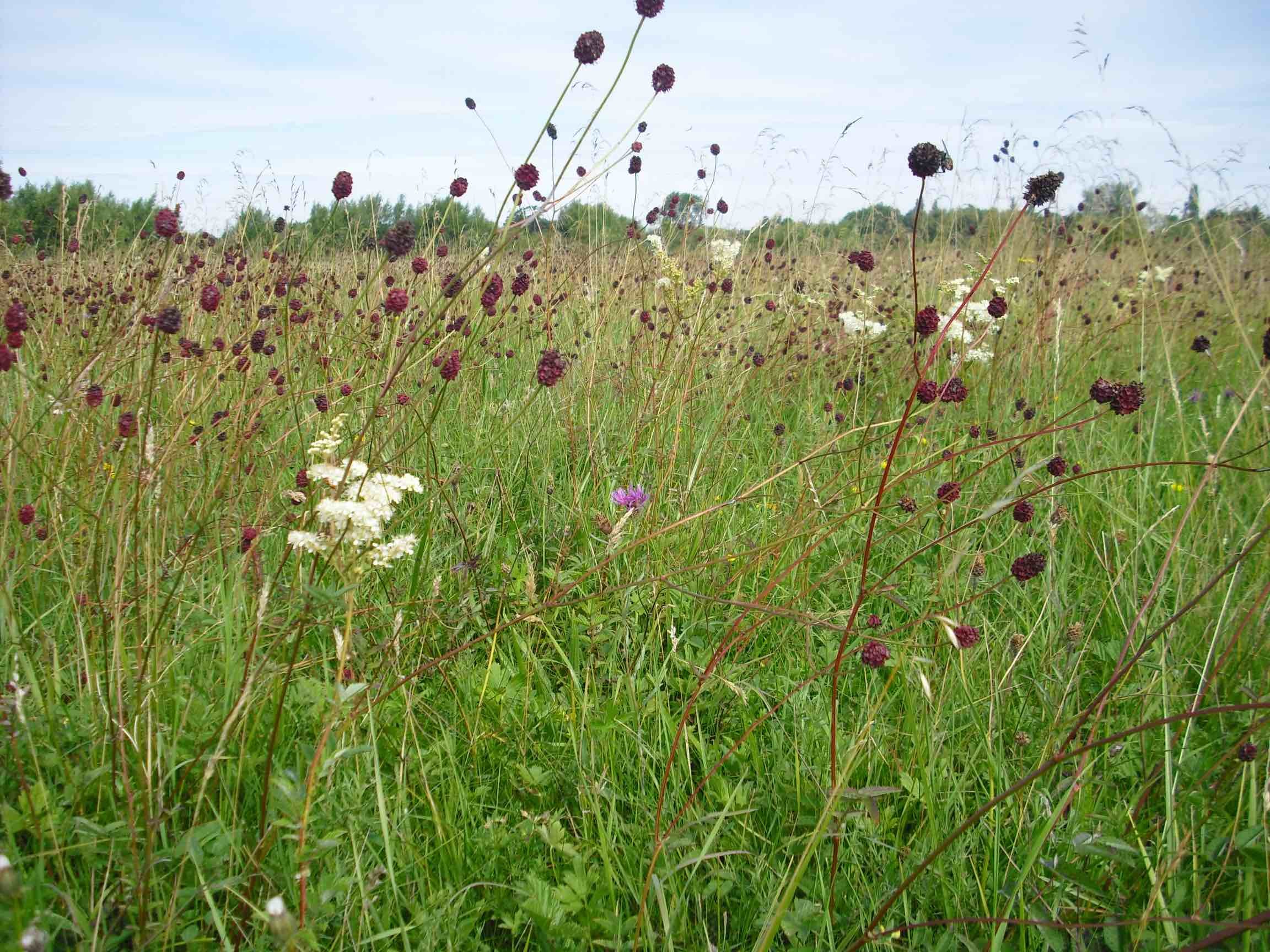 The Thames Valley Wildflower Meadow Restoration Project aims to connect up these meadows by restoring or recreating the intervening meadows, thereby creating a true Nature Recovery Network for Oxfordshire and doing our local area's bit to sequester carbon into the bargain (Multiple habitats like meadows, hedgerows,wetlands and woodlands all sequester carbon and all are needed to stem the ecological crisis of biodiversity loss).
Amazingly, since initiating the project 18 months ago, Catriona and Kevan have been knocking on open doors, from Christ Church College in the centre of Oxford, who are restoring Christ Church Meadows in July as part of the project, to Thames Water who are restoring a 3 acre meadow this year at Farmoor Nature Reserve using hay from Long Mead, as well as other farmers and landowners up and downstream. In Eynsham itself, Julie and Ross Macken set off last year on the long journey of restoring their 7 acre meadow with support from BBOWT, seed from Long Mead and executed by our own local magicians of the meadows: Eynsham's Graham Podbery and Simon Webb of Evenlode Farm.
Only 4% of Oxfordshire retains any special value for wildlife, and with the pressure of unsustainable growth in the county, farmers and landowners are joining together in a concerted attempt to halt the catastrophic decline in biodiversity. This bottom-up approach, operating neighbour to neighbour, and collaborating with environmental organisations and academic experts, is designed to address issues of sustainability that can often undermine landscape-scale environmental projects.
The Thames Valley Wildflower Meadow Restoration Project is underpinned by Long Mead's Biodiversity Research Project. With advisors and collaborators from the Floodplain Meadows Partnership at the Open University and the Plant Sciences and Zoology Departments of Oxford University, the project brings together the long-term practical know-how of farmers and the long-term research of scholars, with the knowledge of environmental organisations and others to address our multiple challenges of sustainable food production, biodiversity loss and climate change.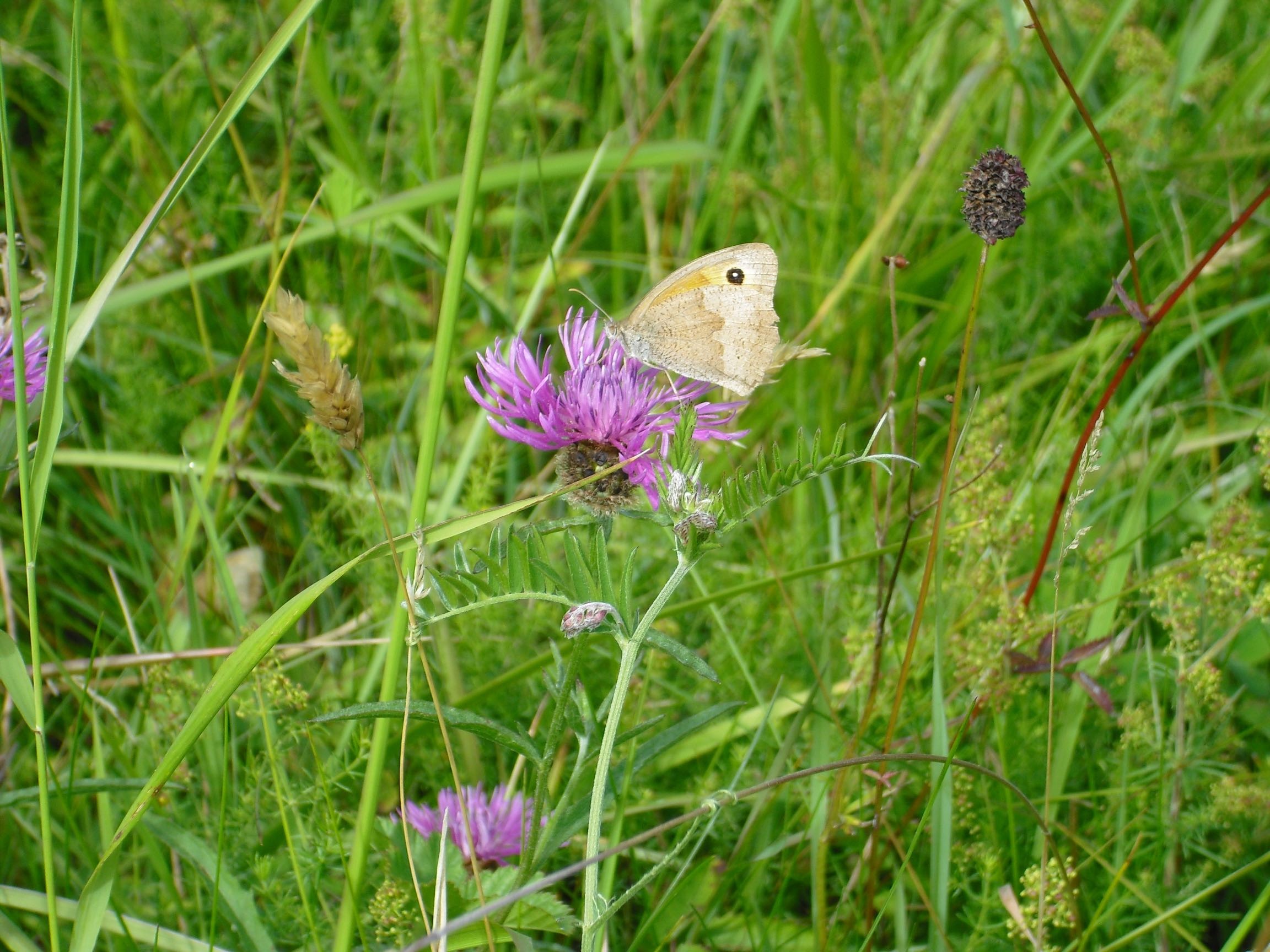 Recent surveys (undertaken by Catriona Bass and Alison Muldal, who has joined the project having recently retired from Natural England) show that creating a connected wildflower meadow network from Chimney Meadows to Oxford may be more achievable than is currently realised.
It turns out that current habitat maps are outdated: what is really exciting is that a good number of the meadows upstream of Oxford have been under restoration (or recreation) in Natural England's Agri-Environment schemes for a couple of decades and may not have been surveyed since their restoration began. Our surveys show that a significant number now qualify as species-rich Biodiversity Action Plan Habitats. This means that, between Eynsham and Port Meadow at least, only a few pieces of the wildflower meadow jigsaw still need to be filled.
The Mawle family who own the meadows that run up to Pinkhill Lock have done an amazing job in restoring these meadows from a monoculture of grass to wildflower meadows, by making hay and grazing the aftermath over the last 18 years. Now they even support rare species such as adder's tongue fern and the narrow-leaved water dropwort, of which only a few plants remain in Oxfordshire.
At the other end of the network, Christ Church College is restoring its meadows in the centre of Oxford next week, using seed from Long Mead. Last Monday, the Long Mead team, together with Professor Stephen Harris, the Curator of Oxford University's Herbaria, spent the morning doing a botanical survey and taking soil samples. In two weeks time, Graham Podbery (whose grandparents owned Middle Farm where the Eynsham Post Office now stands), will cut four acres of hay from Long Mead. He will load it into a trailer, with the hay still green and the seed still fresh, and take it in several journeys by tractor through the post lock-down traffic into Oxford to spread on Christ Church meadows. He will then roll the hay to ensure the seed makes good contact with its new home. After that, Christ Church's longhorn cattle with be let on to do the rest.
In years to come, with some luck and good management (regular hay-making and aftermath grazing) a little bit of Eynsham's wildflower beauty might start blooming in the centre of Oxford.
Read on for...
Mini Meadows, Back Garden Meadows >>