Old Witney Road Playground has a brand-new hedgerow, funded by the Rotary Club of Eynsham and local residents.
Anyone seeing this hard metal picket fence could imagine how different it would look if it were softened by a biodiverse hedgerow. After many public consultations, permissions from the Powers-that-Be, generous offers of sponsorship from the Rotary Club of Eynsham and from local residents, then repeated delays due to the pandemic, it was with some relief that finally a finely-trained relay of hedge-planters from the Nature Recovery Network were able to set to work in January-February 2021.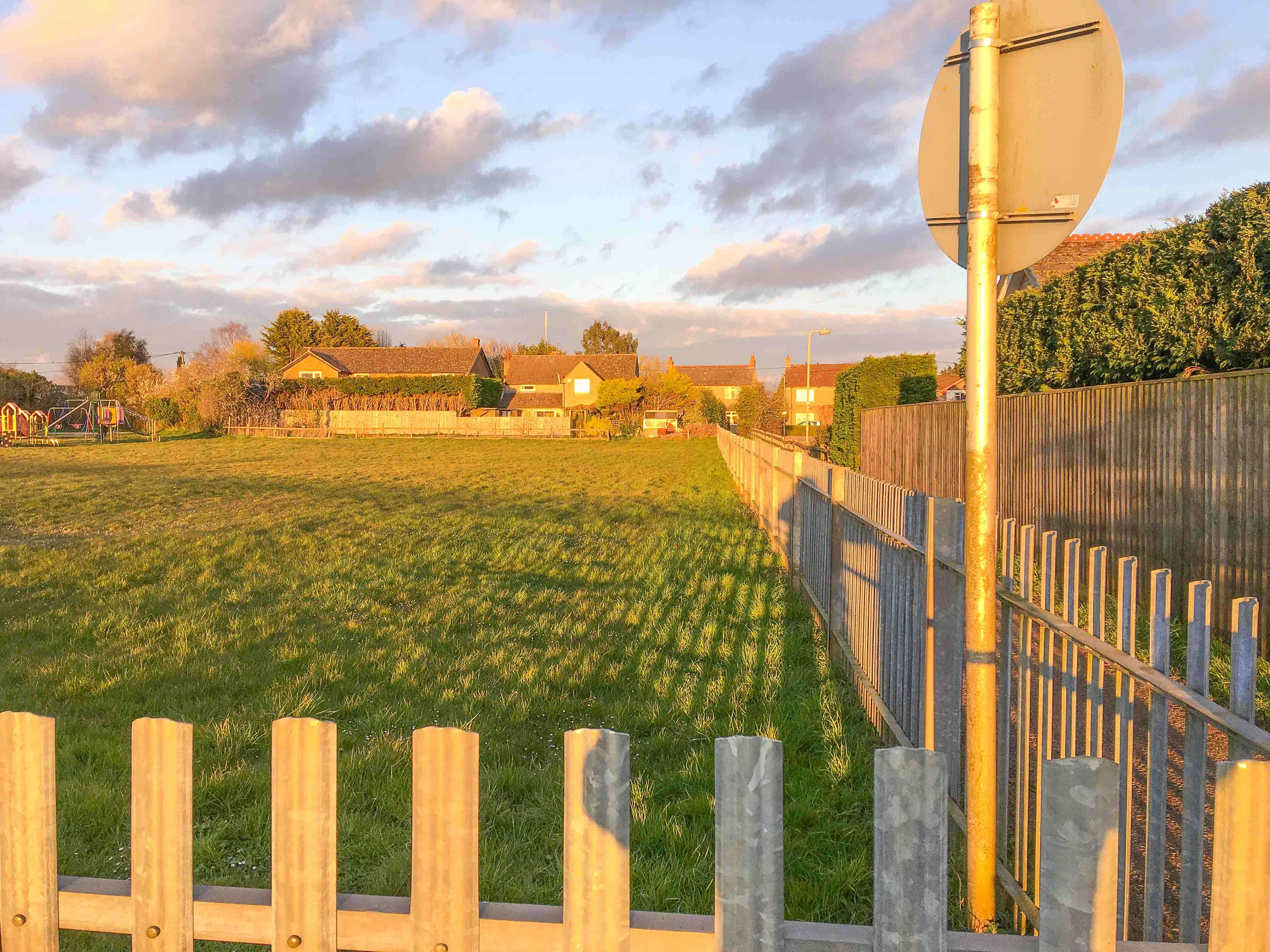 The goal was to plant several hundred whips of traditional hedge types along the 120m length of the galvanised metal boundary fence of the Playground.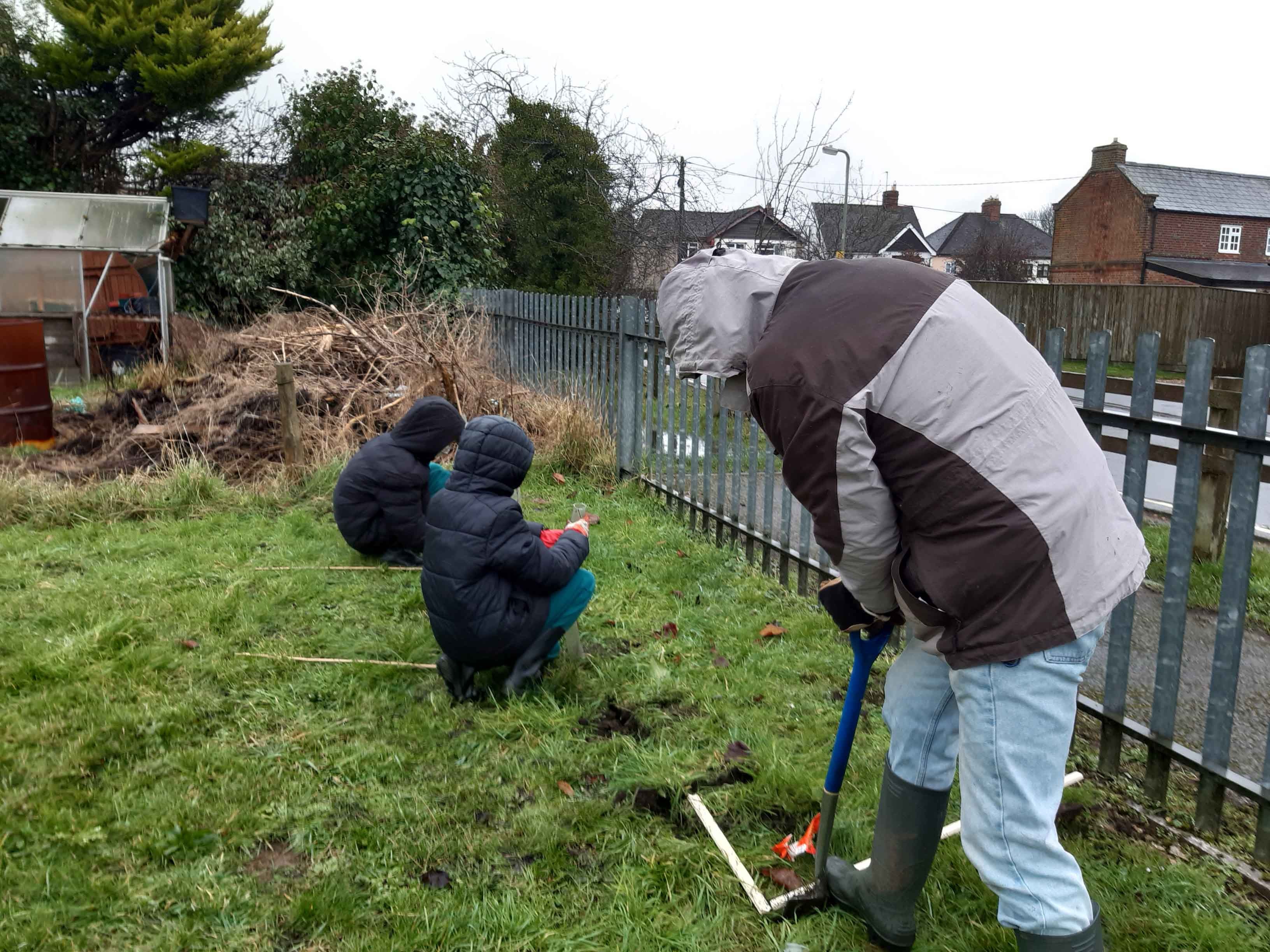 Wright Family Hedging
The hedge is double-rowed and is designed to be fun for children and a significant new habitat for many different kinds of wildlife. It was planted by a relay of Nature Recoverers, performing solo, duo, and in family 'bubbles' during the Third English Lockdown. In addition the Beavers have sown tree seeds in pots, so once they have grown sufficiently, and the lock-downs are finally over, they will be planting them into the new hedge.