The Art of Illustrating Meadow Flowers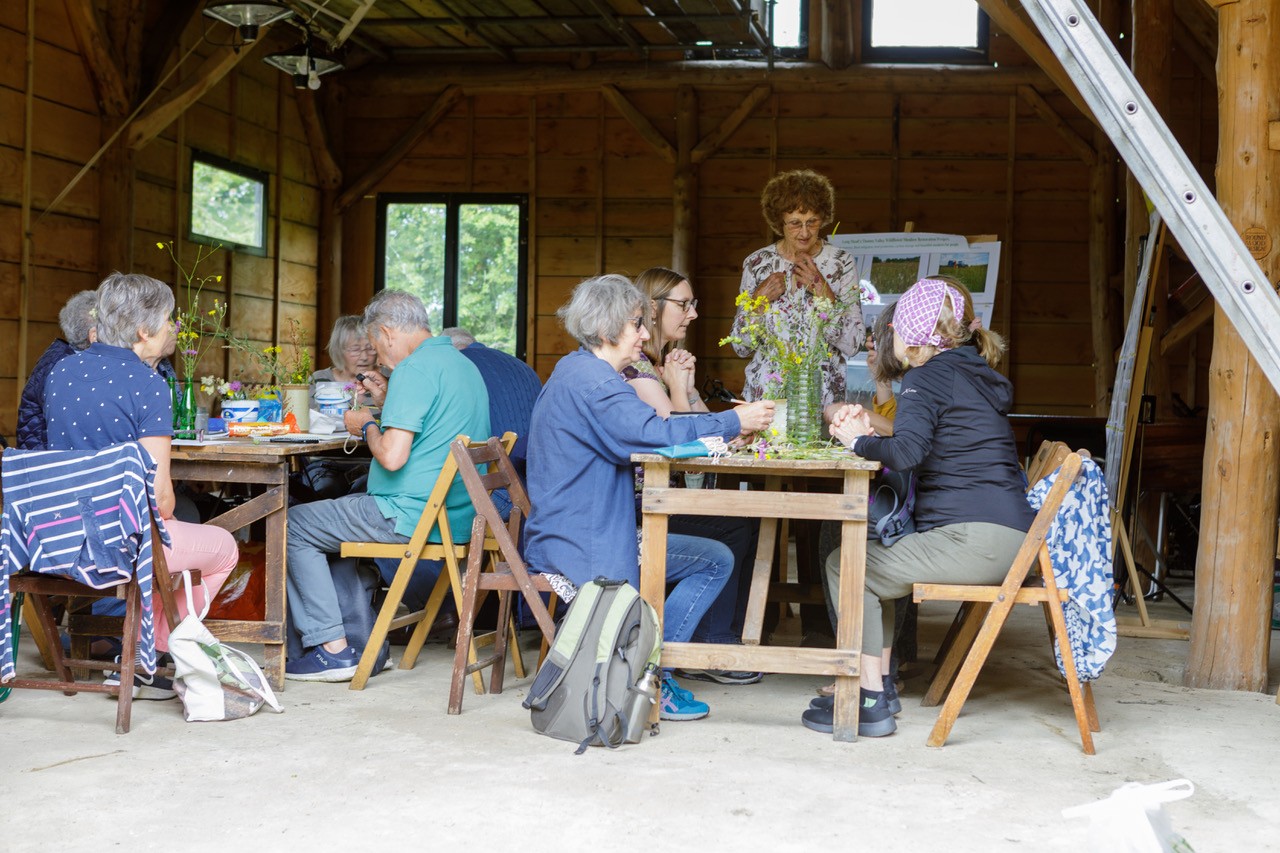 A group of keen amateur artists and nature lovers gathered at Long Mead on 24 June to take part in the latest in the series of NRN Wild Arts workshops, this time led by local botanical artist Julia Loken. Julia worked for 20 years as a botanical illustrator for Oxford University and other organisations before turning her creative skills to watercolour painting. The group was also joined by another local artist Alice Walker and her Friday art group.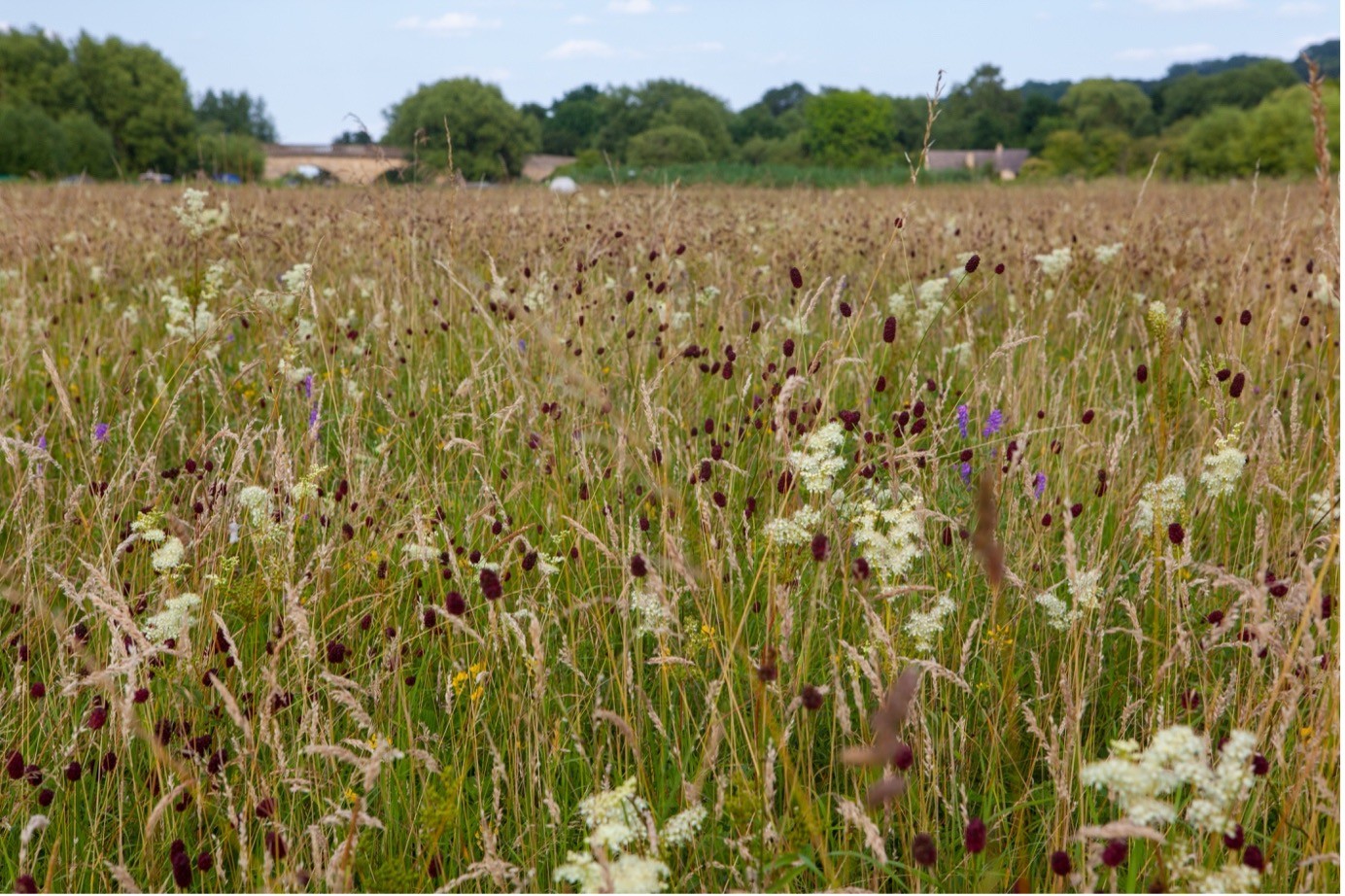 After an introduction from project co-founder Catriona Bass to the Thames Valley Wildflower Meadow Restoration Project who described the rare habitat's incredible carbon-capture benefits, we were treated to a guided walk through the meadow where we were introduced to such botanical beauties as meadowsweet, with its honey scented flowers and its curiously medicinal smelling stem - a traditional source of salicylic acid; the tall, bobbing claret-coloured heads of Great Burnet; the spiky purple flowers of Common Knapweed - whose roots can extend to 2 metres below the ground; and the rattling seedheads of the appropriately named Yellow Rattle, to name just a few of the 120+ species growing in the meadow. The diversity and abundance of the meadow plants shortly before the annual summer hay cut was truly breathtaking!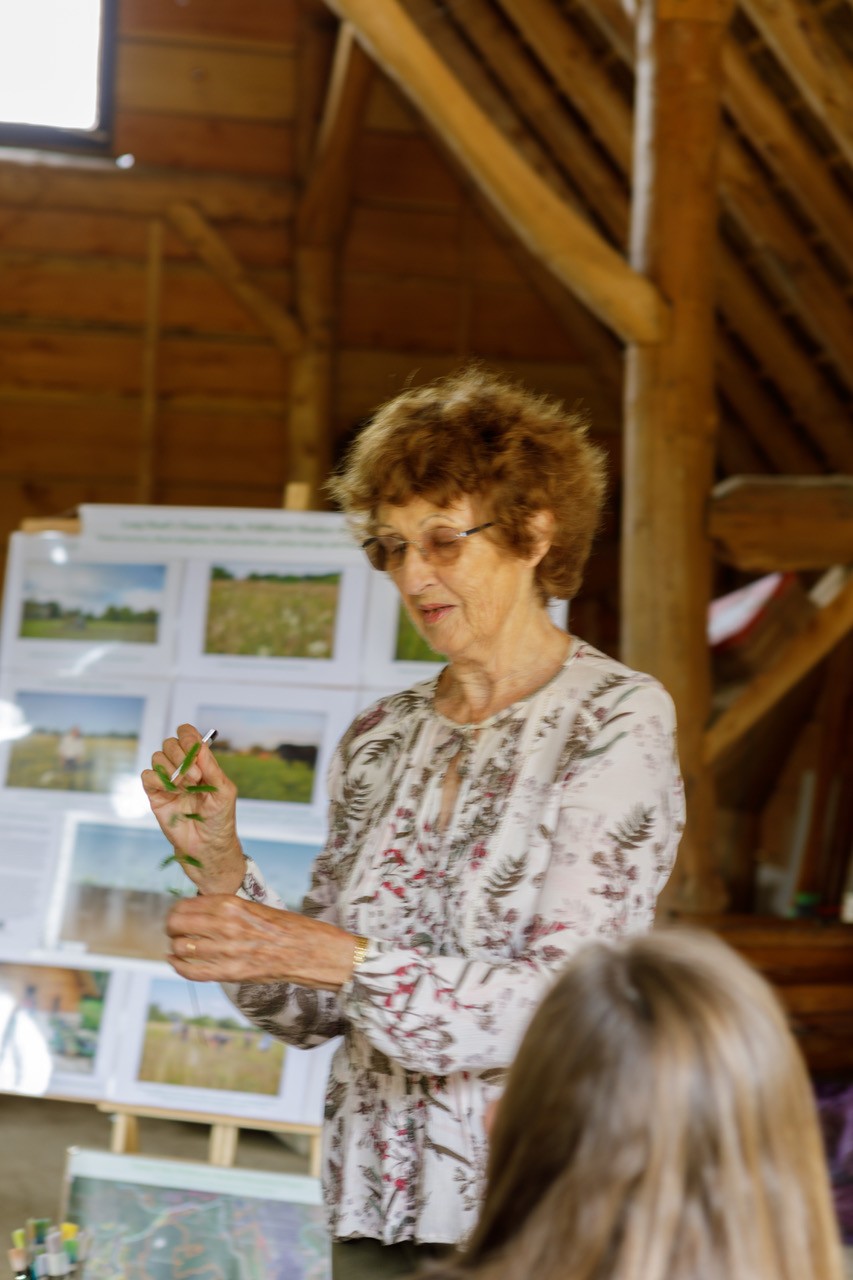 While the rest of the group gathered back at the barn with Julia and were supplied with magnifying lenses in order to get 'up close and personal' with our sample meadow stems! Julia demonstrated approaches to botanical drawing and watercolour technique, then it was time for us to put pencil and brush to paper. As we peered through our lenses and wondered at the complexity and intricacy of petal patterns, leaf veins, stem and branch structures, Julia shared tips on scale, placement, paint mixing and application, and though some of us struggled to capture accurately the colour subtleties of Yellow Rattle (!), some great examples of botanical painting were produced. All in all it was a really enjoyable and inspiring morning in wonderful surroundings.